Spring Awakening Coverage~! →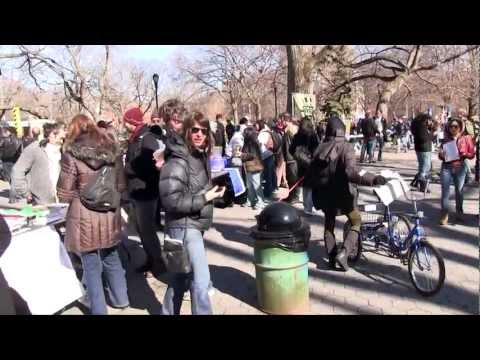 Wall Street Journal Mention →
Recent Mention →
CNN 2nd time! →
12-10-2011 Event
Parents For Occupy Wall Street: Anti-Bullying / Police Brutality March, Press Release. Parents for Occupy Wall Street, a collective community of parents & organizations in support of Occupy Wall Street, will rally with their families at the Union Square children's playground at 11am on Saturday, December 10th (The International Day of Human Rights). A children's GA and open-mic will...
The Atlantic: The Man Behind One of Occupy Wall... →
One of our active parents featured in an Atlantic article.  Brian Douglas, who proposed to his girlfriend in Zuccotti Park, talks a little bit about why he supports the Occupy movement
Metro: Occupy Wall Street provides outreach for... →
(Excerpt) Homeless people who have made their way into Zuccotti Park among Occupy Wall Street protesters have been a topic of conversation in recent weeks. In late October,protesters worried their make-shift kitchen could not accommodate everyone from the movement, as well as homeless people who gravitated into the park because they were hungry.  Now, Occupy Wall Street protesters plan to address...
Brooklyn Based: Bringing the Kids to Zuccotti Park →
(Excerpt)The group came out of a practical need for secure places for parents to be with their kids at the demonstration. While visiting Occupy Wall Street with her 18-month-old daughter Georgiah (also known as Baby G), Desmarais noticed a lot of families. But because of the high foot traffic, she saw them keeping their kids in strollers or close by. So she started organizing specific child-safe...
San Francisco Chronicle →
Another run of AP story
Mercury News (Silicone Valley) At least 4,000 are... →
(Excerpt) There was also festive parts of the Wednesday strike. A crowd of more than 300 parents with babies, toddlers and children of all ages marched from the main branch of the Oakland Public Library to 13th and Broadway as part of a "Children's Brigade." Children led the march and chanted "Who are the 99? We are the 99!" while parents with wagons, strollers and...
The Sacramento Bee: Parents, kids line up for... →
OAKLAND, Calif. — Parents and their kids formed a "children's brigade" as part of the Occupy Oakland march and general strike. About 200 adults with toddlers and school-age children gathered in front of the Oakland Public Library on Wednesday for a noontime stroller march that joined the main protest in downtown Oakland. Mackay Gibbs and Sam Cunningham closed their...
Brooklyn Rail: Report Card, Education for the 99% →
(Excerpt) Many more parents are, inspired by the commitment of the young people camping in the park for so many weeks, finding our own ways to confront the 1 percent and its pathetic lackeys. Parents are gathering to protest at Cuomo's New York City offices on Election Day, in protest of the governor's continued insistence on protecting the hedge fund set instead of our kids. Brooklyn public...
A Better Balance →
The Occupy Wall Street movement has been sweeping the globe and captivating the media this month.  With the message "We are the 99%," American protesters are drawing attention to the frustrating growth of income inequality in the United States.  Here in New York, working families have joined the protests, and parents are working together to highlight the many struggles of today's families, such as...
The Good Men Project: Parents for Occupy Wall... →
Parents are protesting, Lisa Duggan writes, because they want a better future for their children. It started simply enough. Dana Glazer and I (Dana is the documentary filmmaker of The Evolution of Dad) were playing email-tag, trying to find a day to have lunch, when he wrote: Do you think there's a parenting angle to the protests currently going on at Wall Street? I'm itching to go down there...
Seattle Times: Piles of pumpkins, protests at... →
As Occupy Seattle enters its fifth week, protesters held a pumpkin-carving event for families at Westlake Park. Most of the protesters are staying at a base camp on the south lawn of Seattle Central Community College.
Occupy Wall Street camp: Festival of discontent :... →
Great photographs
The Christian Post: Occupy Wall Street Protesters... →
…Another member of the movement, Kerby Desmarais, came to the protests with her infant son donning a sign saying, "This child cannot afford health care." Desmarais told CP that her family cannot afford to pay for private insurance, but do not qualify for public assistance because they make over $30,000 a year. When asked about Obama's statements, Desmarais, said, "I don't see him down...
A child Grows In Brooklyn: How Your Family Can... →
Last week, the post that got the most Facebook shares on the blog was on how families could sleep over to support the effort of Occupy Wall Street. What that says to me is that you all are moved by what is going on with the movement, want to educate your kids about it and want to find ways to get involved.
New York Times: "For Children's Sake, Taking to... →
"The park's makeshift collective library has a children's section, complete with a copy of "Harry Potter," Beverly Cleary titles and Meg Cabot's "Holiday Princess." A group called Parents for Occupy Wall Street, headed by Kirby Desmarais, a Brooklyn mother and record label owner, even organized a sleepover at the park for more than 80 parents and children on a recent weekend night. (The...
1 tag
O.W.S. Express: O.W.S. creates special space for... →
"The head of the O.W.S. community relations group, Justin Wedes, said then that the park is open to everyone and that it would not be "plausible" to make special space available for neighborhood users. In regard to the parents event, Moore said, "I find it very interesting that where there's a will, there's a way. Obviously it's possible when it's for an O.W.S. event." When asked if it...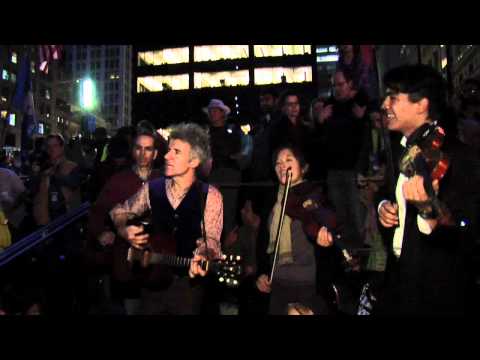 Barista Kids →
"This past Friday's Family Sleep Over in Zuccotti Park, sponsored and organized by Parents for Occupy Wall Street (PFOWS), was considered a success in that turnout was higher than expected, and both parents and children actually slept. It was a resounding success, according to a local parent who attended, because she "found an amazing, living form of democracy" in Zuccotti Park."
Atlanta Journal: Would you take your kids to a... →
Mother Jones article on PforOWS →
Braving Chaos, Parents and Kids Occupy Wall Street for a Night by Josh Harkinson "Zuccotti Park, like most public places in New York City, can be dangerous late at night. Midnight attacks by street people, stolen laptops, dozing women who've been groped or propositioned: Sesame Street it is not. But with a little bit of coordinated self-policing, Occupy Wall Street can be a safe place...
10 tags
CNN! →
Huffington Post: Article on the Sleepover with... →
"Baby geniuses? More like baby activists. Thirty-five days into New York City's Occupy Wall Street protest, a new type of crowd — 500 parents with their children — gathered in Zuccotti Park. The event, sponsored by Parents for Occupy Wall Street, was a family sleepover that started at 4 p.m. on Oct. 21 and ran through 11 a.m. on Oct. 22. It came complete with crafts,...
Press TV video →
Press TV takes revolutionary steps as the first Iranian international news network, broadcasting in English on a round-the-clock basis. "The crowds in Zuccotti park can range from two hundred to two thousand depending on the day. So for parents, bringing your children into the crowded space can be a precarious adventure. Parents for Occupy Wall Street say the child safe zone allows people...
Keith Olbermann talks about Family Sleepover on... →
NY1 Video →
A brief video of OWS as Parents for Occupy Wall St are setting up.  
"Where is My American Dream"- Huffington Post →
"Commentators have begun to describe Occupy Wall Street and the Tea Party benignly as spontaneous expressions of democracy arising from both the left and right wings of the political spectrum. It's interesting to note, however, that some supporters at Tea Party rallies used the occasions as opportunities to carry guns openly while Occupy Wall Street is providing arts and crafts, a...
Nannies4hire.com →
"Looking into the eyes of the future, you can't help but be caught up in the movement that's trying to affect change in a peaceful, positive way, Desmarais says. this is why she's bringing her toddler to Occupy Wall Street … how about you?"
NY1 Mention →
Great article in Prospect Heights Patch →
Mention in NY1 Top Story: Students Get Answers To... →
Skeptical or not, the students know they're witnessing something significant. "We're pretty much videotaping everything, putting it altogether in projects and stuff," said Eighth grader Hector Angel Gonzalez. Then there are the college students, who are examining what it takes to be a participant. Is it enough, for example, to simply "Like" "Occupy...
And Gothamist.com... →
"Occupy Wall Street protesters have been hard at work trying to capture the hearts and minds of the middle class, Middle America, and mid-level talk show hosts. But now it seems they're turning their attentions toward a block with slightly less voting power: children. Tomorrow, there will be a Family Sleepover at Zuccotti Park for the sake of "our children's...
A brief mention in the NY Times... →
"And cue the scary movies and sugary snacks: Parents for Occupy Wall Street are organizing another family sleepover Friday night at Zuccotti Park. [Parents for Occupy Wall Street]"
Our Town Downtown: →
In the New York Observer: More Coverage of the... →
"The latest communique from Occupy Wall Street press man Patrick Bruner is titled "Families Plan Sleepover on Friday, October 21, Growing Support for Occupy Wall Street Community." They're going to be having a sleepover for protesting families, starting at 4PM on Friday and running until 11AM the next day. Of course, they are careful to note that they are doing this for this children to...
Parents for Occupy Wall St in the Huffington Post →
"I don't know about you but I've been following the protests happening on Wall Street and other areas around the world with great interest. While the media has painted, rightfully so or not, that the Occupy Wall Street protestors are just a bunch of hippies, radicals and druggies, I believe that the discontentment they are expressing is valid and widespread. Obviously, as a...
A Child Grows in Brooklyn: Coverage of Family...
http://www.achildgrows.com/2011/10/19/its-our-turn-family-sleep-over-at-occupy-wall-street/ Part of the article: If you have wanted to join in on Occupy Wall Street and haven't been able to do so because of family obligations or if you want to teach your kids about making our voices heard- you now have the opportunity to do so in a safe and festive event.  Parents for Occupy Wall Street is...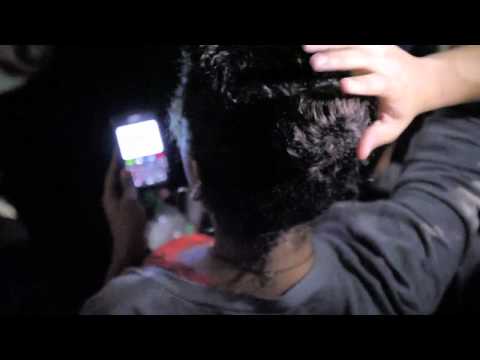 Recent Press about the Sleep Over being Forced to...
http://wonkette.com/454766/billionaire-bloomberg-terrorizes-families-for-ows-out-of-friday-campout